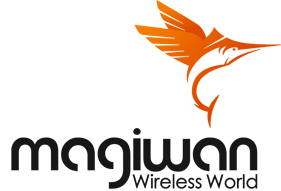 ASIAN DRAGON CO., LTD.
53 Tran Van Du Str., Wrd 13, Tan Binh Dist, HCM City
Tel: (+84-8)-3810-8289 và (+84-8)-2247-6253.
Fax: (+84-8)-3810-8290.
Email: contact@magiwan.com
Website: www.magiwan.com -  www.adagps.com
WWW.ADAGPS.COM USING REGULATION

Asiandragon Co., Ltd. Is the leading company in Vietnam on supplying equipment,
solution of telecomunication and information technology activities
Dragonfly service in www.adagps.com is one of GPS Tracking applied best technologies:
Solution of GPS satellite and GSM/GPRS combined together with digital map of Google Map, WikiMapia and Vietbando that a total solution for enduser with friendly interface and the best choice for improving service performance of business
Server with unlimited bandwidth and backup daily
24/7 tech support via web, email and hotline
TARIFF OF TRACKING SERVICE ON WWW.ADAGPS.COM

No.

Service

Unit

Remark

1

Dragonfly software in www.adagps.com.
- Data stored upto 3 months.
- Functions:
+ Account and device management.
+ View and Track route.
+ Device, group report and chart.

USD 50.00/12 months/device

Payment in advance.

2

SMS tracking

VND 5000/SMS

Paying direct to telco.

3

Data restoring service as request.

VND 100.000/times/device.

Paying as request.

4

Installation fee.

As attached
Customer interests:
Ask ADA to supply services in www.adagps.com.
Ask ADA stop apart of whole registered services, and/or change user or stop using the service following customer requirement.
Ask ADA to keep secret customer information.

Customer responsibilities:
Manage, use device and service following laws of Vietnamese Telecommunication Ministry and ADA regulation. Customer self response against laws of purpose of using the service and device.
Payment ontime the amount following ADA regulation and customer uses.
Payment telecommunication service to telco.
Implement protection and security to tele network and www.adagps.com following ADA regulation. In the case of any trouble of interrupting quality service, customer should inform to ADA to cooperation solving.
Cooperate and help official organization when needed.
Supply address, email, telephone exaclty and update to www.adagps.com if there is any change.
If any loss of device, inform immediately to ADA and telco. Otherwise, customer must pay any occurred subscribering cost Untill informing to ADA.
Without payment of delaying of payment over one month as compared to the payment date, ada has full right of stopping service.
Implement configuration and change following ADA instruction or support.
Contacted information:

ASIAN DRAGON CO., LTD.

HO CHI MINH city
106-108 Thong Nhat, Wrd. Tan Thanh, Tan Phu Dist.
Phone :( +84-8)-3810-8289 or ( +84-8)-2247-6253
Fax: (+84-8)-3810-8290.
Email : contact@magiwan.com
Yahoo/Skype :

HA NOI city
C8 House, 210/24 corner, 210 alley, Hoang Quoc Viet, Cau Giay Dist.
Phone:( +84-4)-3791-6404
Fax: (+84-4)3793.2451.
Email : saleshn@magiwan.com
Yahoo/Skype :

DA NANG city
15 Nguyen Huu Tho, Hai Chau Dist.
Phone:( +84-511)-361-4734
Email : salesdn@magiwan.com
Yahoo :

Payment Information:

Account name: ASIAN DRAGON CO., LTD.
Account number: 1319 67689
ACB Bank TP.HCM - Thong Nhat trade room

Accounting department A.D.A Co.
Phone: (+84-8)-3810-8289 or 19006061
Fax: (+84-8)-3810-8290.
Email: thuyltt@magiwan.com